Whether you are an experienced trader or a beginner looking to understand and master MetaTrader 5, this complete guide to using the free MetaTrader 5 platform will cover all the nuances you need to know!
MetaTrader 5 is very easy to download!
Go to the MetaTrader 5 download page
Fill out the authorization form
The download will start automatically
Depending on whether you are downloading from a desktop computer or mobile device, this page will suggest the version you need: for Android, Apple iOS, Mac or Windows.
How to install and download MetaTrader 5 on Windows?
Once downloaded, you can find the file either in the download bar at the bottom of your browser window or in the directory of your downloaded files.
Click on the downloaded mt5setup.exe file.
Follow Windows instructions for installation.
Select the installation location.
Click Finish when done.
After installation is complete, you can click on the application shortcut created on the desktop and launch the MetaTrader 5 program.
As you can see, downloading MT5 is very easy!
How to install MetaTrader 5 on Mac OS?
Download the MetaTrader 5 version for Mac OS.
Copy the file to your app folder.
Double click to start installing the file.
Confirm all confirmation requests and notifications regarding security settings.
Enter the administrator or user password.
Open the MetaTrader 5 app.
After installing the program, you can launch it at any time to access the MetaTrader 5 dashboard and start trading!
MetaTrader 5 how to trade
How to open a real account in MetaTrader 5 and how to open a demo account in MetaTrader 5
Go to the Trader 's Cabinet page and log in.
After logging in, go to the Toolbar tab.
Click " Open Real Account " or "Open Demo Account " in MetaTrader 5.
Trading conditions and offers are different for retail and professional clients. Find out more about these types of accounts.
Different account types offer access to different instruments – Trade.MT5 for CFDs on a wide range of instruments or Invest.MT5 for stocks and ETFs .
Choose and track currencies using your account.
Select the leverage you want to use.
To activate your account, you will receive a confirmation email describing the next steps required to verify your account and continue using it.
How to download MetaTrader 5 and get started?
In the deposit and withdrawal tab of the our website, you can find options for transferring funds from your bank to your trading account.
Immediately after your trading account is activated and funds are transferred to it, you can start trading! You can trade on the MetaTrader desktop platform or in your browser using WebTrader .
MetaTrader 5 trading platform – connection
Launch the MetaTrader 5 platform.
Click File in the drop-down menu at the top left.
Select "Login to trading account".
Enter your MT5 account number and password in the fields provided.
Select the server listed in your confirmation email.
Click OK.
How to set up MetaTrader 5 and close the platform
To close MT5, simply open the File menu and select Exit.
If you do not want MetaTrader 5 to save your login information, uncheck the "Save account information" checkbox on the login window.
How to Trade MetaTrader 5?
Benefit from the following advantages when choosing MT5 for trading:
Trade with typical spreads of 0.6 pips for the EUR / USD currency pair and 0.8 pips for the DAX30 CFD .
Get access to leverage of up to 1: 500 for professional clients, which allows you to open positions for 500 times the available capital . We recommend that you familiarize yourself with risk management carefully beforehand.
Leverage up to 1:30 is available for retail clients with negative balance protection.
Access to free professional trading charts and real-time tools for every index offered in the MetaTrader 5: Supreme Edition plugin.
Speed, comfort and elegance – one click trading on MT5 with MiniTerminal.
Operating companies are regulated by FCA, ASIC, CySEC and EFSA.
Deposit and withdrawal of funds using a bank transfer and a credit card is carried out without additional fees (All clients are available two withdrawals per month without commissions, in currencies such as EUR and RUB, you can see more details here ).
There are no restrictions on trading styles and tactics: hedging , scalping and Expert Advisors for MT5 (EAs) are allowed .
Which is better MetaTrader 4 or 5
While MT4 and MT5 are the most popular trading platforms in the world, MetaTrader 5 has a number of unique advantages:
A simpler, more user-friendly and improved interface.
New custom timeframes available.
The economic calendar is integrated into the platform.
A brief history of automatic orders visible directly on the index chart .
Market history (like an order book).
MetaTrader 5 also has performance and optimization improvements over version 4:
Faster and more stable connection to servers.
Higher platform stability than MT4.
Faster and more accurate order execution.
Hedging is allowed to cover positions.
Available on PC, Mac OS and iOS, Android and any browser.
MetaTrader 5 is not only newer and significantly more powerful than the old version of MetaTrader 4, but is also more widely used nowadays, as it has more advanced functionality, mainly due to technical changes made by the MetaQuotes developers.
In general, EA traders prefer MT4, while manual and discretionary traders prefer MT5.
If you don't find all your questions answered in this MetaTrader 5 guide, then don't hesitate to contact us for advice!
How to trade in MetaTrader 5
To understand how to work with Metatrader 5:
Open the Market Watch window on the View tab or press Ctrl + M.
Double click on the selected trading instrument.
Click the Buy or Sell button.
The easiest way to open a trade in MetaTrader 5 is to use the Order window to place an instant order on the instrument of your choice.
When your trading chart is displayed on the MetaTrader 5 trading station, you can also open a position using the shortcut on the toolbar in the upper left corner called "New Order".
After you click the New Order button on the toolbar or open a new order using the F9 key, you can easily enter the desired volume or desired number of contracts.
To open an order, you must enter the desired trade size in the volume field, and then click Buy or Sell. The "Market Execution" option allows you to execute an order instantly at market value with MetaTrader 5.
You can also use the 'One Click Trading' option found in the context menu that opens whenever you right click on an MT5 trading chart.
This method of opening positions is very fast and is ideal for day trading and scalping – the only parameter is the number of lots required when making a decision.
It is also very easy to enter take profit and stop loss for your positions. If your trade is already open, click and drag the entry line up or down, depending on the direction of the trade.
This will help you understand how to trade MT5 in minutes.
How to set Stop Loss and Take Profit in MT5
Stop loss and take profit are tools you can use to automatically close open trades. Stop loss helps to reduce your trading losses, while take profit helps to ensure trading profits.
There are two ways to set stop loss and take profit in MetaTrader – the first is when you open a deal, and the second is when you add them to an already open deal.
To set them up when opening a deal:
Click the New Order button on the toolbar at the top of the screen.
Highlight the stop loss and take profit fields
Enter a stop loss with a value below the current sell price (this is the price above the sell by market button)
Enter take profit with a value higher than the current buy price (the price is higher than the "buy by market" button)
Click Buy by Market
When adding them to an existing deal:
In the chart window, highlight the opening price of the trade (green dotted line)
Highlight stop loss (red dotted line below the trade)
Highlight take profit (red dotted line above the trade)
Try dragging your stop loss to another level
Accept terms (popup).
Drag stop loss to another level
How to set trailing stop in MT5
Trailing stops are stops that adjust as the trade tilts in the trader's favor to further reduce the risk of a downside in the trade. To set a trailing stop, simply:
Right click on the line for your position.
Select "trailing stop" from the menu that opens.
Select the size of the stop-slot value and click to confirm.
Here is another possible method for setting a trailing stop:
Open the toolbar by entering the keyboard shortcut Ctrl + T.
Select the "Trade" tab and then right click on the line representing your open position.
Select "trailing stop" from the menu that opens.
Select the size of the stop slot value and press to confirm.
Want to stay in a winning position as long as possible? Stop Follower is exactly the tool you need.
This tool will track the prices of stocks and indices in real time and freeze your position when the market moves in the opposite direction.
For a long position, the MetaTrader 5 tool resets the price and stops when the price falls. If the price reaches your stop loss level, the position is closed automatically.

For a short position, the instrument follows a downtrend and stops when the price starts to rise.
How to set up MetaTrader 5 for one-click trading
One-click trading is an intuitive and fast way to open trading positions. It is available directly on the active chart and you can visually assess your position represented by the dotted line.
By hovering the cursor over the chart in this way, you can access several functions. Left click to open the position, or right click to close.
You can also access the edit option which will allow you to:
Change the existing Stop Loss value
Change the existing Take Profit value
Alternatively, you can change your position by clicking and dragging the red line onto the chart representing your entry level.
For a long position:
Dragging changes the Stop Loss value
Pulling changes the Take Profit value
For a short position:
Dragging changes the Take Profit value
Pulling changes the Stop Loss value
Each of these options gives you additional control over your trades.
Simple MetaTrader5 Starter Template
Do you want to have an easily accessible, understandable and concise chart to make it easier for you to analyze the markets on a daily basis? Here's how to get the same charts the pros use:
For better visibility, use white backgrounds in your charts.
Use blue Japanese candlesticks to indicate a rise in the index and red for a decline.
Use the Expert Advisor plugin in MetaTrader 5: Supreme Edition MiniTerminal. It will automatically detect trends, momentum, market strength and volatility, recent highs and lows, all according to the time range and index or tool of choice.
Two exponential moving average indicators , from 20 to 50 periods.
How to add the best indicators for MT5
It is very easy to download indicators for mt5. The Forex markets tend to behave in a certain way under certain conditions. This behavior is repeated, which means that certain price patterns will recur over and over again. The best MT5 Forex indicators try to recognize such patterns as they form, and using this knowledge, one can have an edge in trading.
To download mt5 indicators and add MetaTrader5 indicators to your platform, simply:
Download and install MetaTrader 5: Supreme Edition.
Download indicators from the "Market" tab of the "Toolbar" window.
Install indicators manually from the "Indicators" folder in the MetaTrader 5 installation folder.
Now you know how to add an indicator to MT5 and you can choose from three different types of indicators available in the MetaTrader 5 platform, with different options and functions for different user needs.
Add MT5 indicators and Expert Advisors or create or add your own instruments. You can find custom tools available for download on the Internet, created in the compatible MQL5 language.
This is why MetaTrader 5: Supreme Edition is the best and most powerful trading platform solution. You will find many popular indicators such as Pivot Point , Supertrend, Heiken Ashi and other pre-installed indicators. Adding even more is easy.
If you want to know more and find other MT5 indicators to download, you can visit the MetaTrader 5 forum. The MT community is active and creates new plugins and indicators for MT5 and MT4 every day .
MT5 charts and their templates
MT5 allows you to save templates of trading charts. The main advantage of this is that it allows you to quickly and easily access your most frequently used charts with instruments ready to go at any time.
One example of a saved chart could be your favorite Forex currency pair with three technical indicators – 3 Simple Moving Averages, MetaTrader 5 Heiken Ashi indicator , MT5 RSI .
To create this MetaTrader 5 chart template:
Create your chart with all the indicators and plugins you want.
Click on the "Charts" tab and select templates.
Click "Save Template".
Give your template a name and save.
There are just four easy steps to save your template!
From the moment you save your preferred chart as a template, you can open it and quickly find your entire trading system and indicators ready to go. To load a template at any time, simply:
Click on the "Charts" tab.
Click on "Templates".
Choose the model that suits your needs.
MT5 charts will be saved.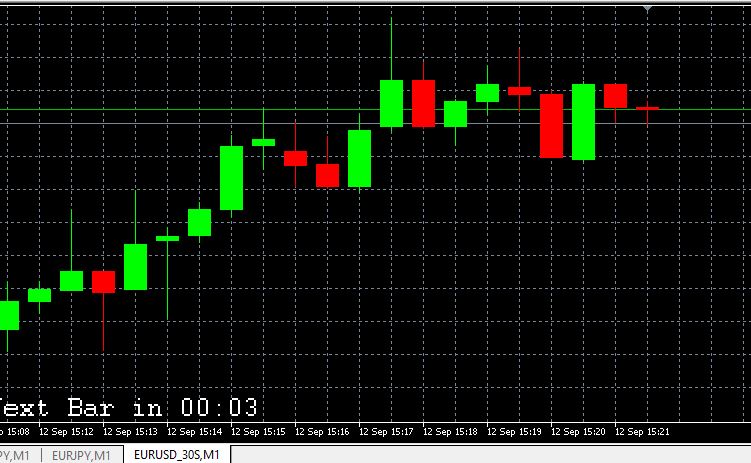 How to trade in MetaTrader 5 while maintaining a profile
You can also save profiles to MT5. This gives you instant access to all of your favorite tools without having to search for them over and over again.
Here's an example of what a profile can give you:
Let's say you trade Forex in the morning and the US market indices in the afternoon. In the morning, you upload your Forex profile, and it displays all your favorite currency pairs, as well as all the indicators you attached and the corresponding strategic advisors.
Then in the afternoon you load your profile on US indices, and again you see only those charts and tools that match that theme, all the options saved.
To save a profile in MetaTrader 5:
Select the tools that interest you.
Add the indicators you want to each chart.
Go to the "Files" tab and select "Profiles".
Click "Save As".
Give your profile a name and click OK to save.
The profile system in MetaTrader 5 allows you to save a collection of your favorite instruments, as well as indicators and instruments for each of them, in one easy-to-download file.
How to view information about a MetaTrader 5 chart
Hover your mouse over the indicator to see what it is for.
Alternatively, use the "Data Window" on the toolbar in the upper left corner, it displays all information from the active trading chart. The keyboard shortcut for this tool is Ctrl + D.
The range of data and information that you can get from a single graph may be too large to try to find on your own! This is why it is convenient and useful to familiarize yourself with the data window.
Here's an example scenario where this might come in handy:
Let's say you are trading the RSI and must wait for the Relative Strength Index curve to cross 50 to enter a position. It is easier to read the exact value in data form than to make rough guesses from the graph – this is especially important for instruments that change value quickly.
How to display timeframes in MetaTrader 5
Did you know that you can set values ​​for timeframes?
MetaTrader 5 can display charts in a wide variety of timeframes, in addition to the most commonly used in each instrument.
Unlike MetaTrader 4, which can only use a small number of predefined time frames for each chart, MT5 allows you to customize time units as follows:
M2 in 2 minutes
М3 for 3 minutes
M4 in 4 minutes
M6 in 5 minutes
M10 in 10 minutes
M12 in 12 minutes
M20 in 20 minutes
H2 for 2 hours
H3 for 3 hours
H6 in 6 hours
H8 for 8 o'clock
H12 for 12 o'clock
To set up a timeframe, follow these steps:
Use the default toolbar in the upper right corner of the MT5 platform.
Right click on the chart, go to "Timeframes" and select change the time unit.
How to display the spread value in Forex MT5
In Forex trading, "spread" means the difference between the buy (or order) price and the sell (or buy) price of a currency pair. For example, if the Bid price of EUR / USD is 1.16909 and the Ask price is 1.16919, the spread is 1 pip. If the Bid price is 1.16909 and the Ask price is 1.16949, the spread is 4 pips .
When trading Forex, a trader makes a profit based on the movement of a currency pair. However, the trade becomes profitable only after the currency price has crossed the spread.
To view your spread:
Find the Bid line and Ask line on the trading chart.
In the Market Watch window, find the Difference column.
How to view commissions in MetaTrader 5
With the standard Trade.MT5 trading account, the only commission for trading CFDs is swaps, which are overnight fees for intraday positions. These fees are displayed for each relevant line item.
In this respect, day traders of CFDs or scalpers have some advantage, working only with typical, tight spreads.
If you are holding intraday positions, displaying these fees on the platform can help you better understand and manage the costs of trading.
To view commissions and swaps in MetaTrader 5, follow these steps:
Enter the keyboard shortcut Ctrl + T to view the MT5 toolbar.
On the Trade tab you can view your open positions.
In the Exchange column, you can view the fees charged on your positions.
How to display a tick chart in MetaTrader 5
If you are an experienced trader looking for certain types of charts besides the standard daily, MetaTrader 5 gives you easy access to other charts such as tick and range charts. To set up a tick chart:
Click on the "Market Watch" shortcut.
Click on the "Ticks" tab at the bottom.
Now that you've found it, you have the ability to move the market watch window in any direction – up, down, left or right.
How to display a range chart in MetaTrader 5
Add the MiniChart indicator to your trading chart.
Go to Input Settings.
Find the fields to select a chart / chart type.
Select a range of graphic values ​​from Standard to Stacked.
Enter the size of the candlestick range.
Click OK.
Examples of different candle options:
If you select 10, a new range candle will be created whenever a 10 pip move is recorded in the market.
If you choose 3, a new range candle will be created whenever a 3 pip move is registered in the market.
This option is only available in MetaTrader 5: Supreme Edition!
How to display Renko chart in MT5 Forex
A normal price chart shows the price once per unit of time. In contrast, a Renko chart only deals with price, not time – it only displays price changes that correspond to a certain magnitude.
Other price changes are ignored. This filtering of smaller price moves allows you to focus on significant moves and helps you ignore noise.
Add the MiniChart indicator to your trading chart.
Go to input settings.
Find Graph / Graph Type
Select Renko chart, choose between Renko (standard) or Renko (with shadows).
Assign the size of the Renko, Renko / Spectrum / Kagi candles.
Click OK.
Examples:
If you select 10, a new Renko candle will be created whenever there are 10 points of movement up or down in the market.
If you select 3, a new Renko candle will be created whenever the market records 3 points of movement up or down.
You won't get access to these features anywhere else outside of MetaTrader 5: Supreme Edition, so we recommend getting started today!
How to view all assets in MetaTrader 5
You can view all assets in MT5 in the Market Watch window located in the upper left corner of the MetaTrader 5 platform.
Click the Market Watch shortcut in the upper left corner of the MetaTrader window. (Keyboard shortcut Ctrl + M)
You can add tools that are not displayed in the list using the field at the bottom of the list.
Source: MetaTrader 5
What CFD Markets Are Available in MetaTrader 5?
With US, you can trade the following instruments with the Trade.MT5 trading account:
Forex (e.g. EUR / USD, GBP / USD, USD / JPY) with 37 different currency pairs.
CFDs on 26 stock indices (e.g. DAX30, CAC40 , DJI30)
CFDs on 15 commodities (e.g. gold , oil )
CFD on 3000+ stocks (e.g. Total SA, BNP Paribas, Facebook)
ETFx CFDs (exchange traded funds) – 300+
32 cryptocurrency crosses CFDs (e.g. Bitcoin , Ripple , Monero )
Bond CFDs (eg T Note, Bund)
To view a specific CFD instrument in MetaTrader 5:
Right click in the Market Watch window.
Select the Symbols tab.
This is the easiest way to quickly browse and select from a complete list of instruments that you can use to trade with your MetaTrader 5 account. All you need to do is select an instrument and double-click on it.
Let's say you selected DAX30 from Cash Indices 1, it is added to your instrument list. All you need to do to open a trading chart is to click on it and drag it into the trading window or right-click and select "Open Chart".
If you cannot find the DAX30 CFD in the list of instruments, right-click and choose Show All. Thus, you can see a list of all the tools available to you in one window.
How to Analyze Cryptocurrency Charts in MetaTrader 5
Select the time frames for the chart display (from daily to hourly, and so on).
Evaluate price movement over time to identify trends.
Find support and resistance levels using the Point Pivot indicator.
Many cryptocurrencies can be analyzed and traded on MetaTrader 5, to name just a few:
Bitcoin
Ethereum
Litecoin
Ripple
Bitcoin Cash
How to buy stocks in Metatrader 5
Now you can not only view and analyze stocks with MetaTrader 5, but also trade them! How to use MetaTrader 5 to buy stocks?
With an Invest.MT5 account, you can invest in long-term spot stocks, with US stocks starting at $ 1 per order. You have access to over 4,000 stocks and 200 ETFs.
A list of financial instruments is available on the MT5 website. Our new offerings include premium stocks from 15 of the world's leading stock exchanges, including:
France (Euronext)
Germany (Xetra)
Netherlands (Euronext)
Spain (BME)
Sweden (NASDAQ)
Switzerland (SWX)
UK (LSE)
United States (AMEX, NASDAQ and NYSE)
Combined with previously available tools, our offer is undoubtedly one of the most diverse among all online trading brokers. With the MetaTrader 5 trading platform, we also provide the most competitive trading conditions for traders and investors.
To invest in ETF stocks using Invest.MT5, you first need to log into MetaTrader using your real account number and investor password (available in the Trader's Cabinet).
Once you are logged into your investor account then:
Open the market watch window.
Double click on the selected company.
Click the Buy button.
Please note that the tax regime depends on the individual circumstances of each client and may be changed in the future.
In MetaTrader 5, stock data is available in real time and is free for live accounts. On demo accounts, the time delay is 15 minutes.
How to use MetaTrader 5 for testing
MetaTrader 5 provides several ways to run historical tests to determine the effectiveness of a trading strategy:
Manual method:

Having found an instrument and a strategy, you can view its historical data at the smallest price increment.
The F12 key will help you move the candle closer to the candle to see price action data.

Advisor method:
After installing the advisor, you can choose from several built-in testing parameters for different periods of time to evaluate the given strategy.
The MQL5 Strategy Tester plugin has been improved for greater ease of use and professional results. This tool performs detailed and easy-to-use statistical analysis.
For a programming-oriented trader, MQL5 is more advanced than MQL4:
Greater ease of programming.
High performance and speed.
Less load on the computer processor.
Faster tests and optimizations.
How to Perform a Quick Historical Test with the MT5 Strategy Tester
Open the MT5 Strategy Tester.
Select an indicator or advisor (advisor) for testing.
Select the unit of time in which you want to run the historical test.
Choose a tool for this historical test.
Select the start and end dates for the test.
Select a performance mode.
Enter the initial amount as well as the desired leverage.
Turn visual mode on or off.
If you want to see the positions taken on the chart, you have the opportunity to run the test in visual mode during the test using an Expert Advisor.
How to trade MetaTrader 5 on Android
Download MT5 App from Google Play.
Open the app and log in using your Trade.MT5 or Invest.MT5 account details.
Click the + icon located in the upper right corner of the MT5 app.
Select the desired MetaTrader 5 trading instrument.
Choose your lot size.
Set your desired stop loss (optional). Select the desired loss level.
Set the desired take profit (optional). Select the desired profit level.
Enter a short position using the Sell by Market key.
Open a long position using the Buy by Market button.
To take a position in the market, you simply need to fill out each of these criteria and click "Sell" or "Buy". This simple and intuitive navigation makes MetaTrader 5 the best mobile trading app.
How to use MetaTrader 5 on iPhone
Download MT5 app from AppStore.
Log in using your Trade.MT5 or Invest.MT5 account details.
Click the + icon located in the upper right corner of the MT5 app.
Select the instrument you want to trade from the dropdown list.
Choose your lot size.
Set your desired stop loss (optional).
Set the desired take profit (optional).
To open a short position, click "Sell at Market".
To open a buy position, click Buy by Market.
To take a position in the market, you just need to fulfill each of these criteria and press the "Sell" or "Buy" button.
MetaTrader 5 WebTrader
WebTrader is a browser version of MetaTrader that allows you to trade right away without downloading any software.
This is a convenient solution for traders if or they do not have a single computer on which they could install the full version of MetaTrader 5.
WebTrader MT5 allows you to trade anywhere securely and in seconds.
You can even trade from your smartphone's browser without downloading a new app that will take up precious space on your mobile!
Continue your Forex training
Forex trading sessions – when is the best time to trade
Coca Cola Stocks – Is It Worth Investing?
Trading on the news
This material does not contain, and should not be construed as containing investment advice, investment advice, offer or request for any financial instrument transactions. Please note that such trading analysis is not a reliable indicator for any current or future trading as circumstances may change over time. Before making any investment decisions, you should seek the advice of independent financial advisors so that you understand the risks.
5 like this article